ABOUT US
De Laili Textile is committed to building a grey fabric production base mainly made of cotton, polyester cotton and Tencel.
Develop a new business model for supermarket stores in this industry, and launch network marketing services and a convenient and fast one-click search function for products. Delaware Textile is a real spot platform, focusing on satisfying customers one-stop shopping, eliminating the trouble of finding fabric products everywhere, improving The efficiency of research and development of new fabrics by textile and home textile enterprises, shorten the delivery time of customers, and speed up the speed of finished products on the cabinet! Delaili Textile adheres to the core concepts of speed, safety and service, and uses measures such as large-scale raw materials, spot supermarkets, and fast logistics to ensure fast delivery to every customer. Effective products and services, at the same time, we always adhere to the purpose of responsibility and honesty to ensure that customers purchase safely and properly!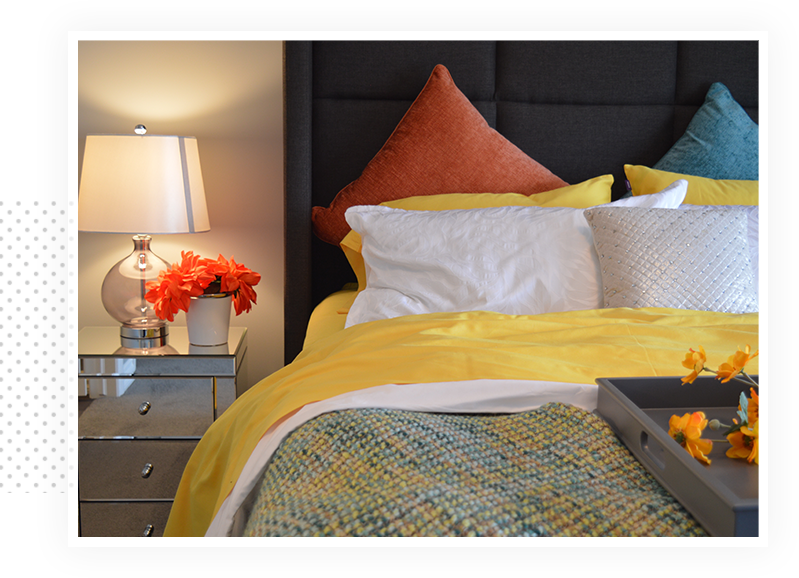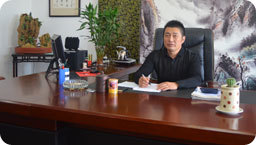 The Master said: "Aspiration is the way." Wherever the ambition is, there is no limit to it. Wherever you want to go, there is nothing you can't do.
PRESIENT'S SPEECH
Nantong Delaili is determined to take customer satisfaction as its mission, and the increasingly formed corporate culture of "customer first, service Kunhou, gentleman-oriented, honesty as the way" has become our company deeply rooted in the hearts of employees and continues to inherit tradition of. Looking back on the development of more than ten years, the reason why we can achieve remarkable performance is that we always adhere to the service policy of "focusing on quality, pursuing completeness, and meticulousness", and always pursuing the principle of "doing a good job, a gentleman, and a bright China; The business philosophy of "loyalty, integrity, and information serving the country" lies in the word of mouth of "integrity and quality" that has been passed down in the industry, and in the trust and support of respected industry supervisors, customers, suppliers, information channels, partners and employees. Based on the cooperation principle of "resource sharing, complementary advantages, mutual benefit and win-win", we are willing to continue to cooperate with well-known domestic and foreign enterprises, industry colleagues and strategic partners to seek common development.
WORKSHOP
De Laili Textile is committed to building a grey fabric production base mainly made of cotton, polyester cotton and Tencel.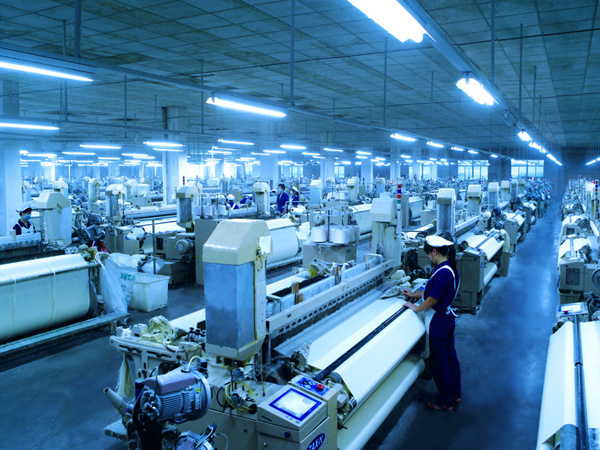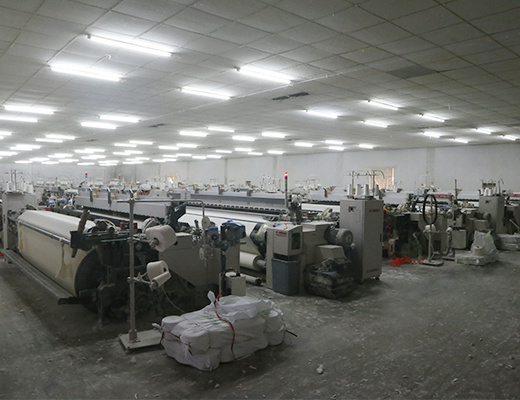 HONOR
Honor witnesses strength, strength witnesses brilliance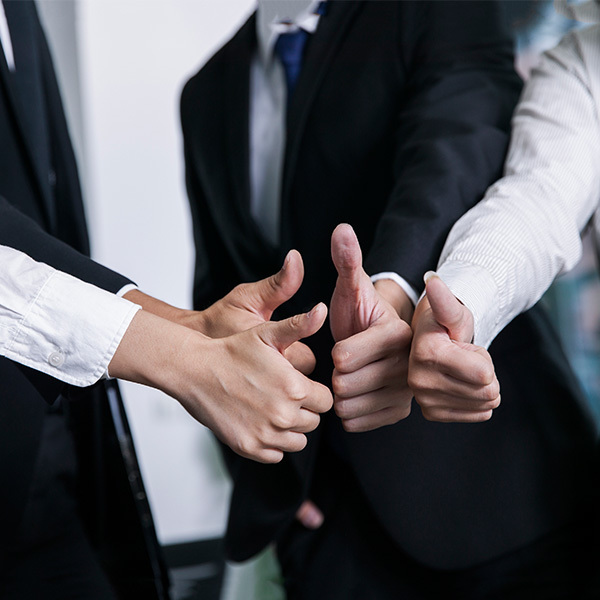 OUR ADVANTAGE
Adhering to the purpose of responsibility and honesty
【Flowing water delivery】

Two large professional warehouses, 4,000 square meters of storage capacity, more than ten trucks of various types, cooperation with many transportation companies, 24-hour uninterrupted delivery, faster and more convenient.


【Sample Showroom】

There is a sample showroom with complete specifications of grey fabrics and fabrics, which can not only meet the needs of customers for on-site selection, but also can be delivered at the estimated time and ordered according to samples. There are thousands of finished sample fabrics in stock, which can improve the speed of sample viewing and proofing, and save the process of setting, weaving, dyeing and lofting.
【Excellent quality】

Strict quality control system, professional quality inspection personnel and technology, each variety has the German standard higher than the national standard, strict quality control, responsible for customers, and respected by the market, is the eternal pursuit.
【Fine service】

We have a professional repairing and weaving team, grey fabric repairing and weaving, fabric repairing and weaving, and garment dyeing and weaving, allowing you to experience the one-stop after-sales service that is worry-free throughout the process. Quality and service are the magic weapon for De Laili to achieve good performance over the years.

De Laili Textile is committed to creating a spot platform for grey fabrics mainly made of cotton and polyester-cotton, and extending to a spot platform for fabrics and bedding.
---